Paradisets naturreservat is a Swedish natural reserve was established in 2002 and is located in Huddinge municipality just south of Stockholm. It is a large forest area where you can hike in quiet and untouched nature.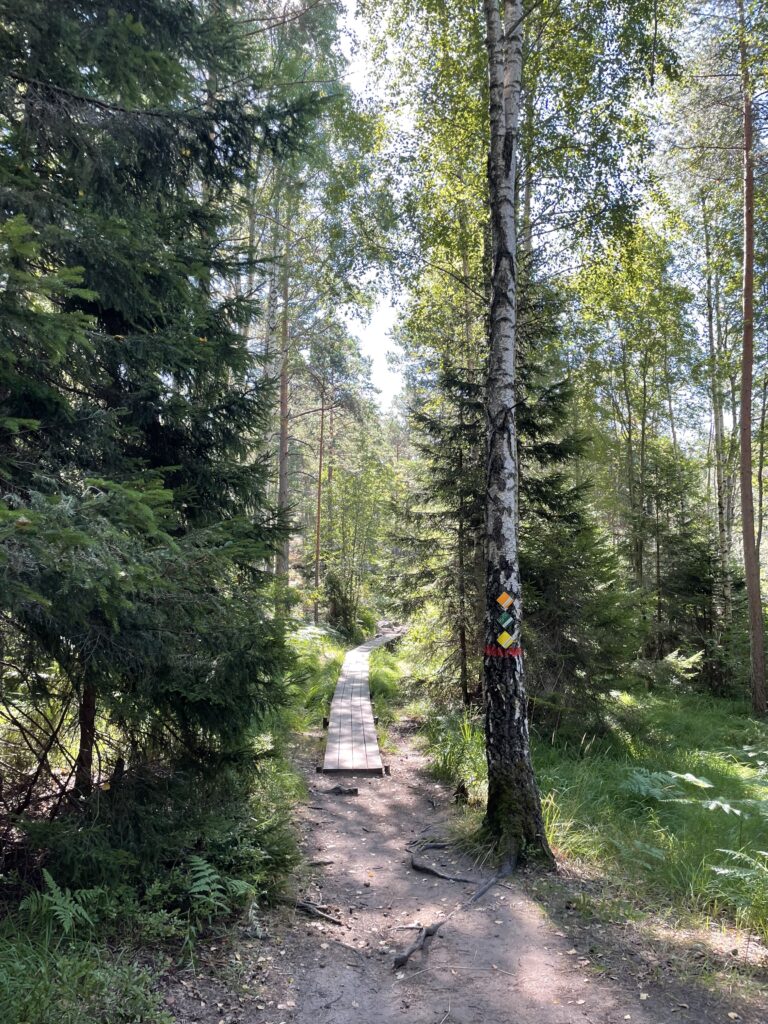 Around the natural reserve runs a looped track called Sameslingan, taking you through forests, rocky terrain and around beautiful lakes.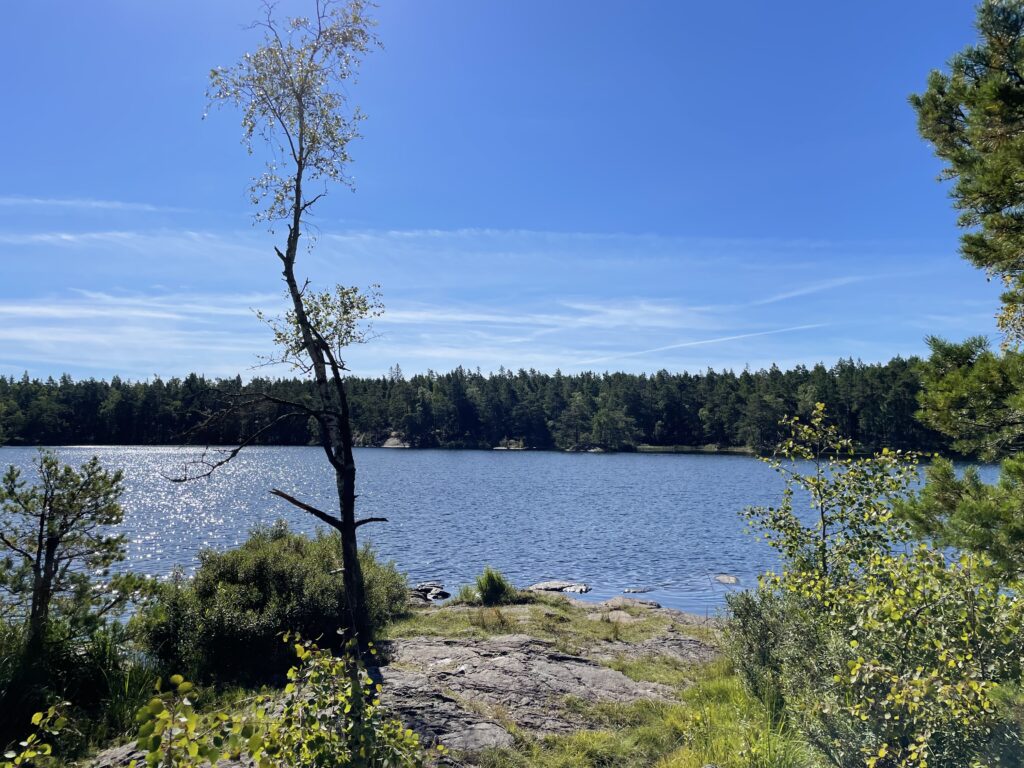 On the path you can find stone chips from an old Stone Age settlement, which was then located on a seashore.
Barely a kilometer after the start from Paradiset you come to lake Trehörningen. At this lake there are several nice rest areas, some of them with prepared barbecue areas.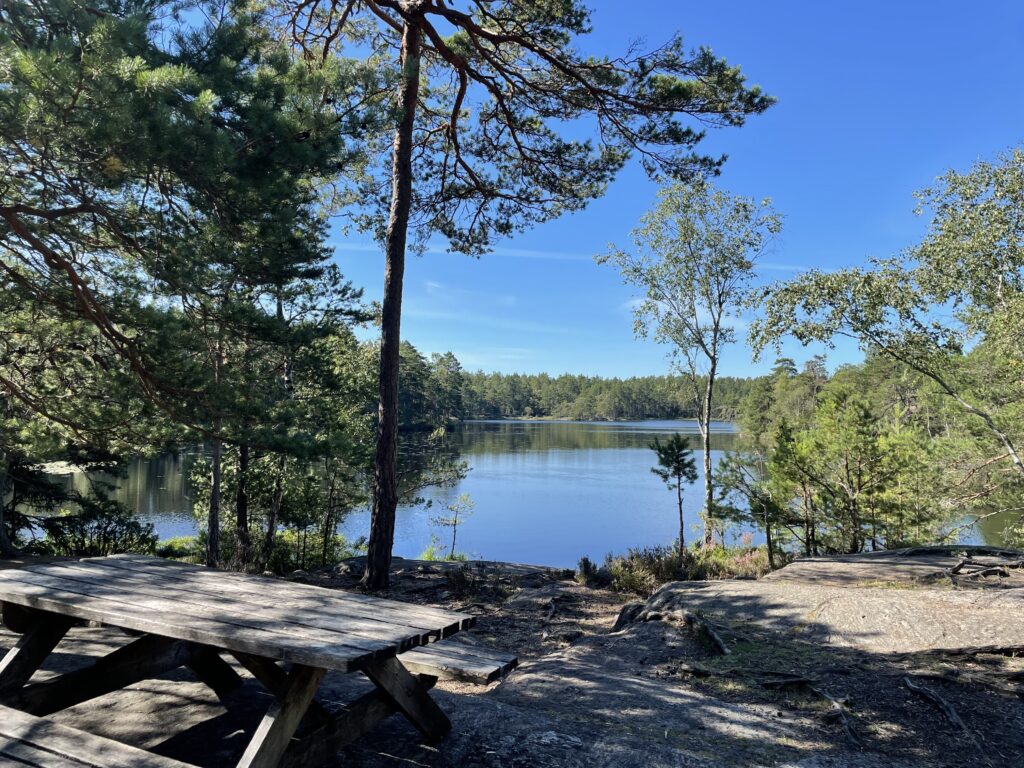 The area is not very well known in Stockholm and when walking there you do not meet a lot of people. Nevertheless, there are good facilities along the walk such as water taps and resting places .
This is more or less the perfect day trip if you live in Stockholm, let's keep it a secret 🙂